Things To Do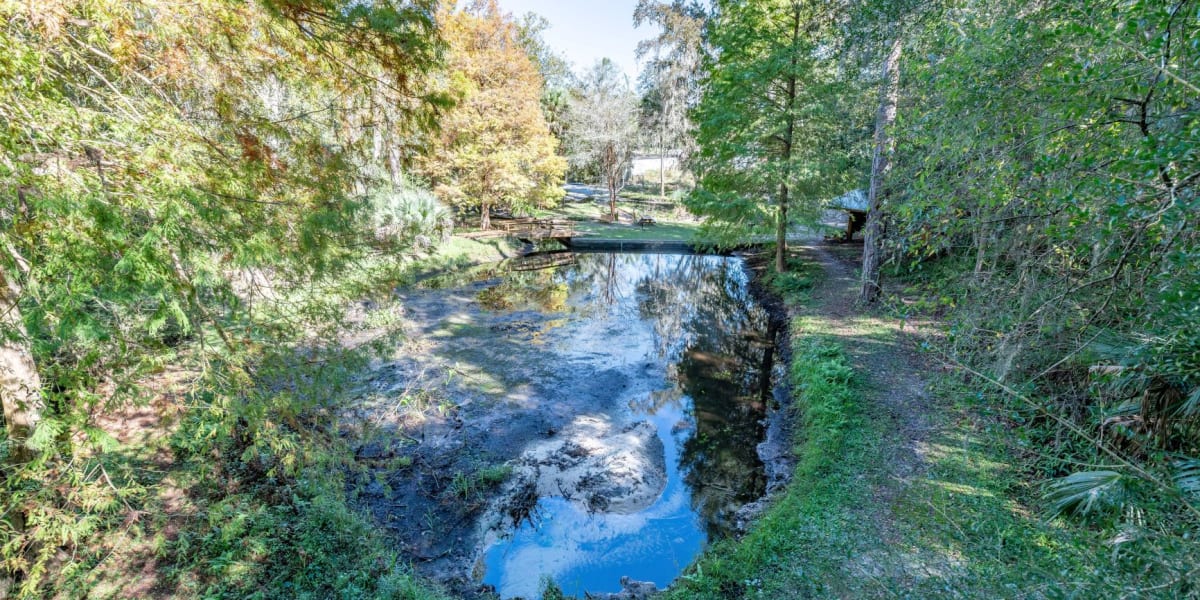 The beauty and magic of the St Johns River, Palatka and St Augustine, along with all the countless activities in this area must be experienced to be believed.
Our surrounding region offers visitors a smorgasbord of activities, ranging from historical tours, culture, art, kayaking, surfing, golfing, fishing and bicycling to simply relaxing on a front porch to soak up the memories of a special day. In short, there are so many things to do, we can virtually guarantee a selection of interests and activities that will satisfy the desires of any visitor.
Our convenient location provides guests with access to everything the region has to offer. We are five blocks from historic Palatka, 30 minutes to old St Augustine, 35 minutes to Crescent Beach and less than five minutes to the 1925 historic Donald Ross golf course and Ravine Gardens State Park.. We are less than an hour to favorite tourist spots like Rodman Resovoir and only one hour and twenty minutes to the incredible Cedar lakes Wood & Gardens (perhaps Florida's greatest hidden jewel), Devils Den and Salt Springs. Additionally, we are only two hours from all the wonders of Orlando's Disney World, where you can experience some of the best dining, drinking, arts, and shopping in Central Florida.
Well-known for our fishing, golfing, biking, hiking, and kayaking, there are many other adventures waiting just a few minutes away. According to many, Crescent Beach is one of the best in the entire state. Less than five minutes from our front door is the enchanting Ravine Gardens State Park where springs bubble with crystal clear water.
Palatka itself is often described as the "Disneyland of Florida before Disneyland". Visit here and you'll see why. Like to bird watch? We are a haven for casual and serious bird watchers.
Biking, Hiking, Kayaking and Canoeing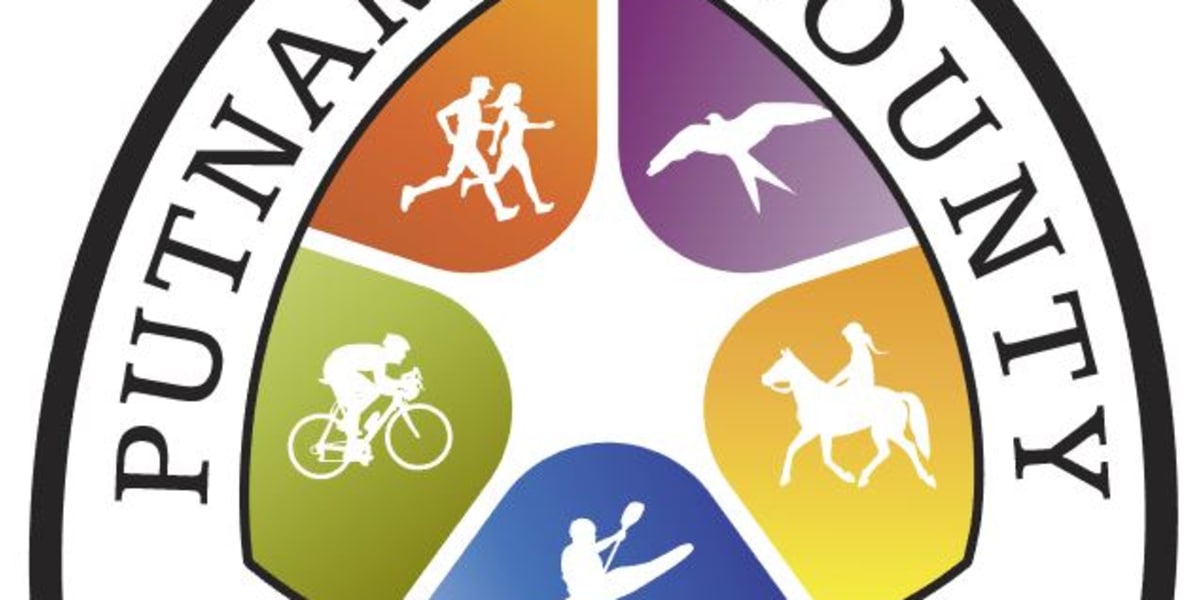 Love the outdoors? Then come to play in a paradise for cyclists, hikers, kayakers and canoeists. From beginners to avid water sportsman, we offer boundless beauty and exhilarating trails, on and off the water.
Hike or bike to the Cross-Florida Trail and take in the endless attractions along the way. Explore Ravine Gardens State Park, or take a dip in Devil's Den or Salt Springs. Fish, kayak or canoe on one of America's greatest waterways, the fabulous St Johns River.
Beach and Sun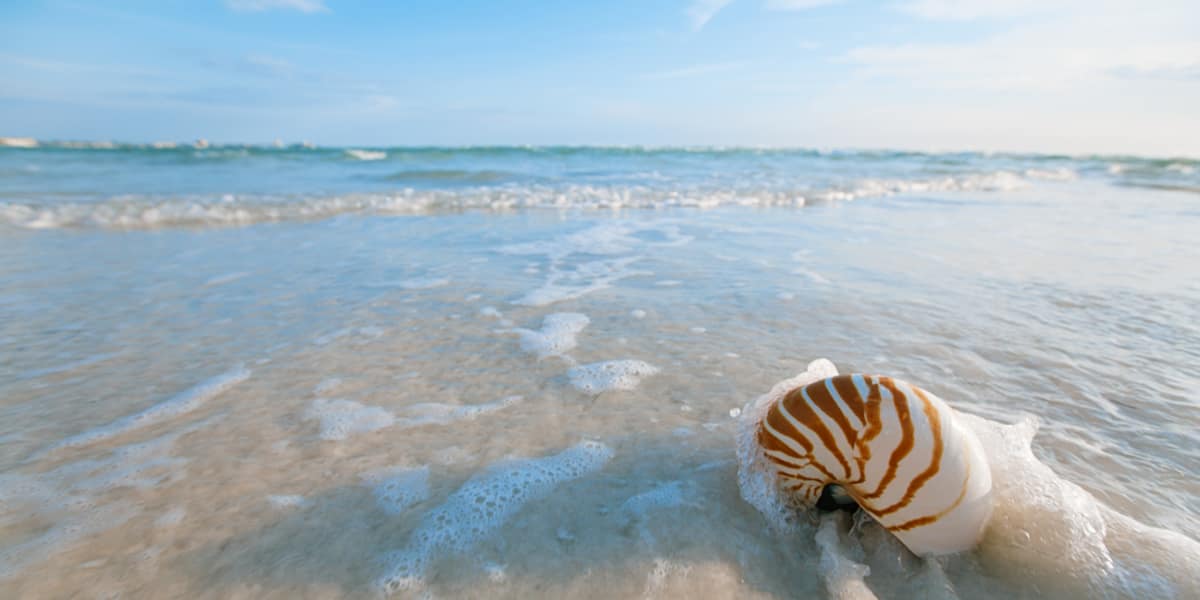 Florida is world famous for its sunny weather and stunning beaches. Located only 35 minutes away is what many consider to be the best beach in Florida….Crescent Beach! Whether you are looking to surf, sun, or drive on a wide sun-drenched stretch of sand, Crescent Beach is truly special. Enjoy this little slice of Florida magic.
Restaurants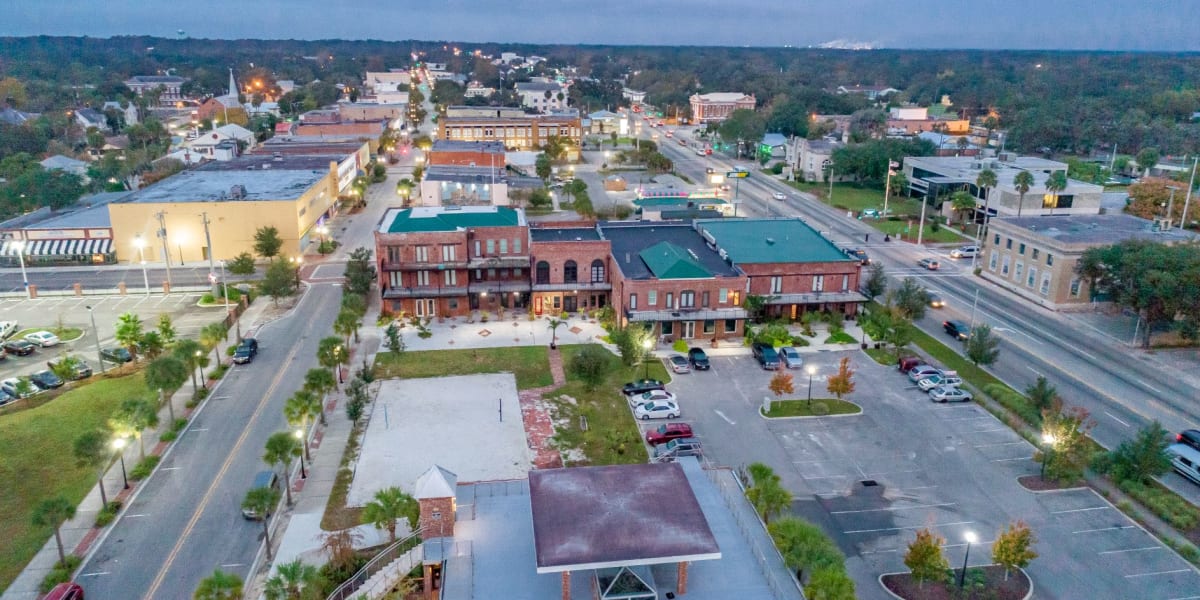 Palatka has a growing food scene that includes Mexican, Chinese, Japanese, Italian, American and traditional old Florida choices. In fact, Florida's oldest Diner is in Palatka, along with the Magnolia Café, Corky Bells, Musselwhites, the Italian Latin Grill and a range of other selections.
The St Johns River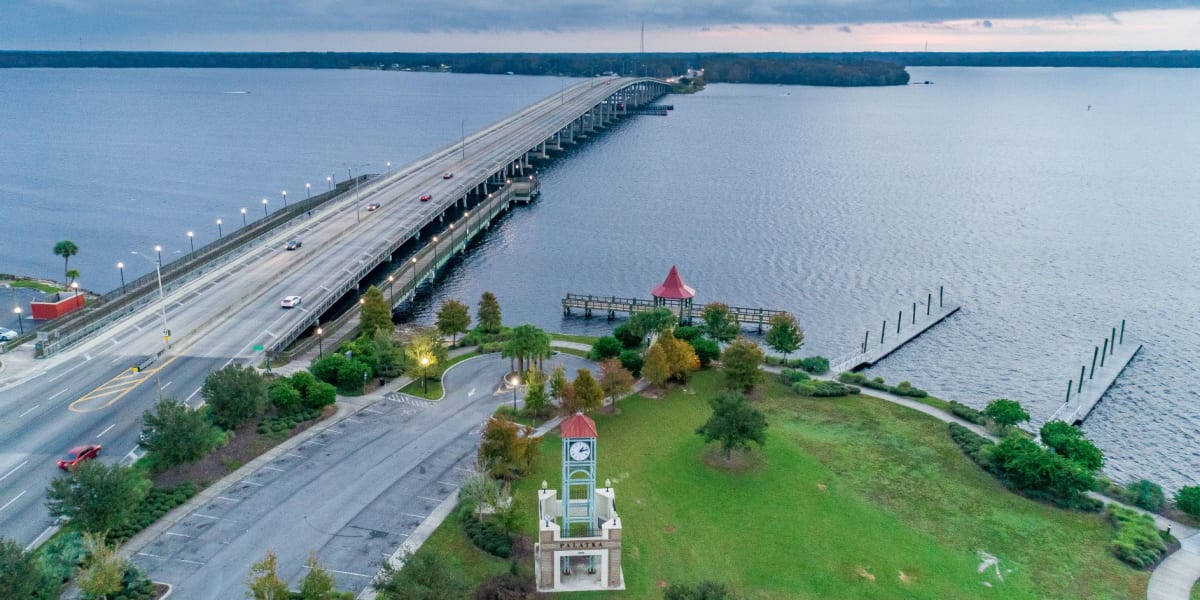 Named one of 14 American Heritage Rivers in 1998, the St Johns River is the most important recreational and commercial waterway in Florida. With legendary fishing and hundreds of miles of wild shoreline, including dozens of major tributaries, the St Johns river is an outdoorsman's paradise. Whether you are looking for a river cruise, a fishing spot, or a place to simply ramble along the shore on foot or in a canoe, the St Johns is hard to beat. And best of all, we are a mere one block away!
Museums and the Arts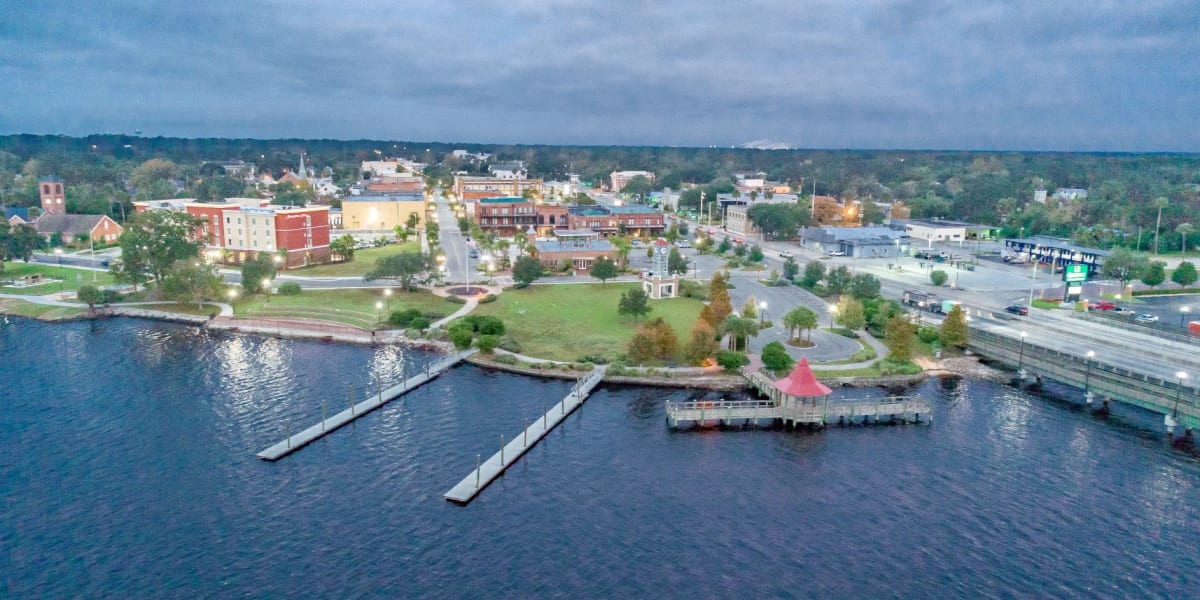 With the spectacular Lightner Museum in St Augustine only 30 minutes away, we also have the David Browning Railroad Museum right here in Palatka. The Lightner museum is the home to one of the finest collections of fine and decorative 19th century art in the country. The Browning Railroad Museum contains documents, photographs, maps, signs and other items donated or loaned by the public. For history buffs or for anyone interested in how the railway contributed to the development of our nation, the museum is a must see.
The Larimer Arts Center on Reid Street in Palatka is the home of the fabulous River City Players. With a full range of talented artists performing an exciting yearlong selection of plays, the theatre has become a staple in the community. If you are in town, check out this lively theatre and enjoy world class productions in a small intimate setting.
Florida Bike Trail
The St Johns River-to-Sea Loop Florida Bike Trail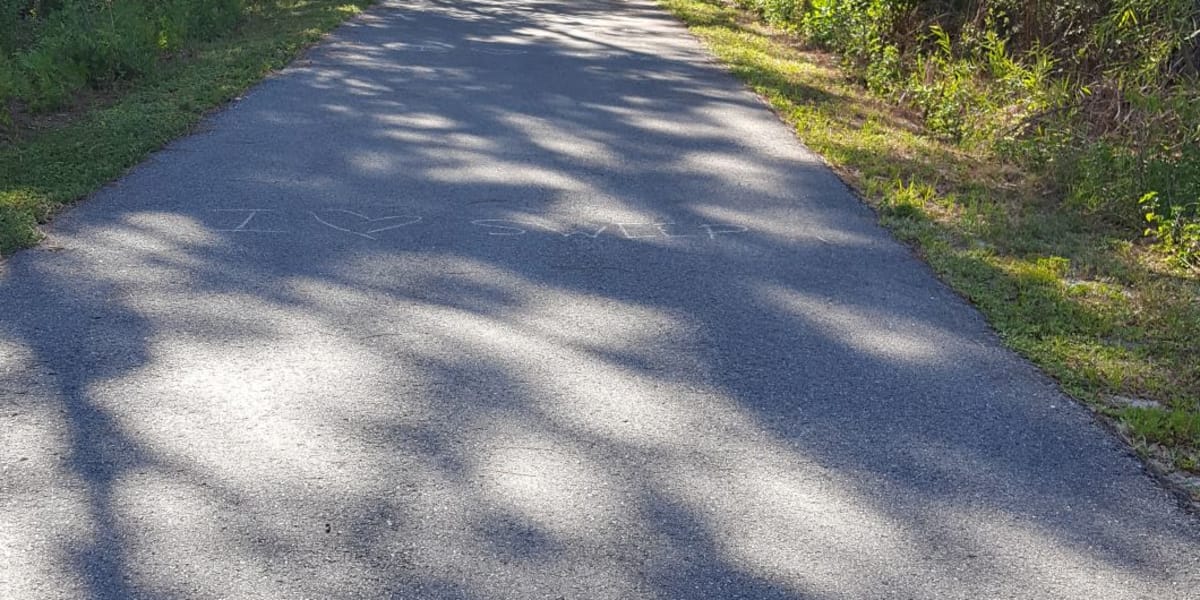 The St Johns River-to-Sea Loop Florida Bike Trail cuts right through our area and is the longest multi-use loop trail in the American Southeast. Showcasing all the wonders of Florida, this trail has gained national attention and is hugely popular with locals and visitors alike.